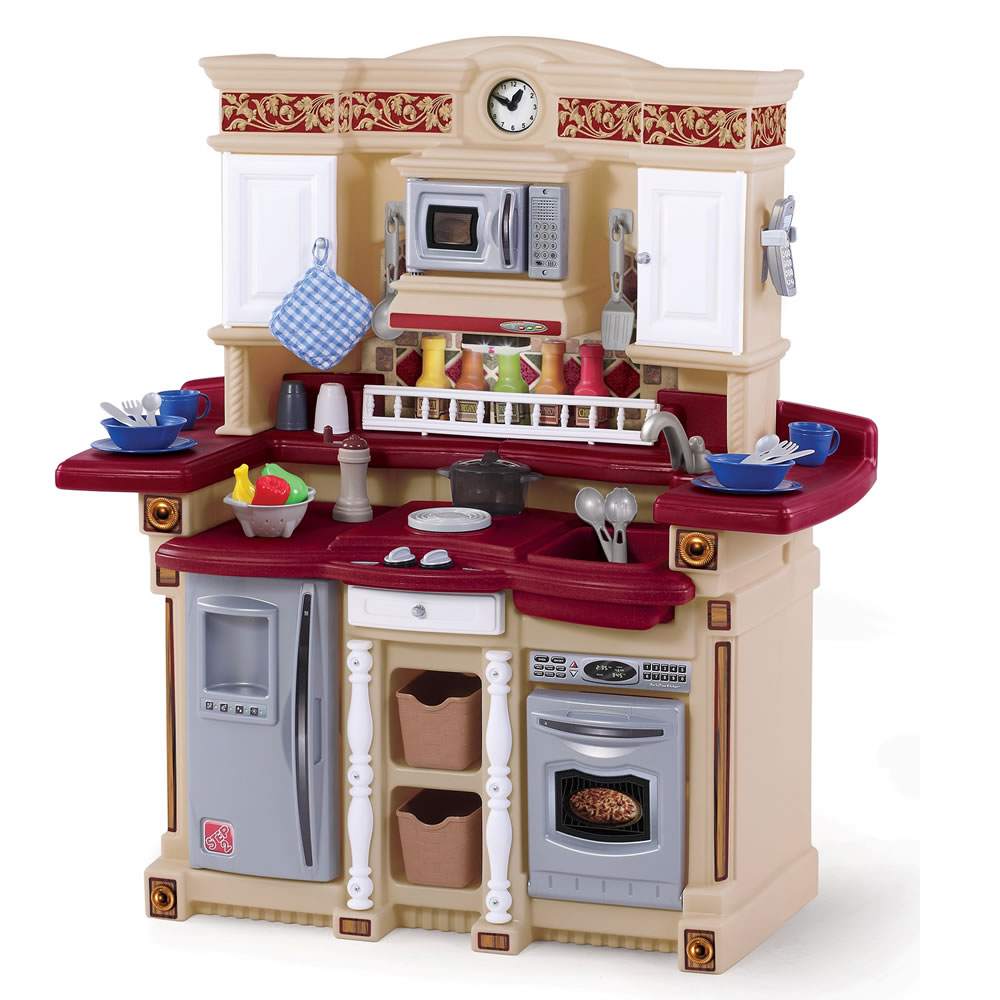 My daughter has a Step 2 Lifestyle Kitchen that she received several years ago for Christmas, and it has remained one of her favorite toys…and one of ours as well!

The Step2® Company is headquartered in Streetsboro, Ohio, and is the largest American manufacturer of preschool and toddler toys and the world's largest rotational molder of plastics.

I wanted to point out that the majority of Step 2's products are made in the USA, and many are available in your local box store and toy stores.

However, some of the accessories that Step 2 provides with their larger items, such as kitchens and tool benches, are imported, but they are very clear about that on their website and packaging.

For example, the Step 2 Kitchen my daughter has is made in the USA, but the kitchen accessories were not.

Even though they could technically label it "Made in the USA" according to the FTC, it is refreshing to know that Step 2 believes that they have a responsibility to clearly communicate where their products are made.

In addition to the Step 2 Kitchen we purchased, we also bought a matching table and chairs set, and a picnic table for outside.

We have been extremely pleased with the quality and durability of the products.

The have lasted well through my daughter's use, and will continue to be a part of our family playtime as my son begins to enjoy them.

Step 2 products can be purchased on their website, or at local retailers such as Target and Toys R Us.